The city of Niš - European crossraods
Located in the Niš basin at the confluence of the Nišava with Južna Morava, Niš is located at the crossroads of the most important Balkan and European traffic routes.
Road traffic interconnection
It is a large European crossroads connecting the southern legs of Corridor X leading to Greece, that is, Bulgaria and further to Turkey and the Middle East. The City of Niš is also the crossroads between Central Europe and four seaports: Istanbul, Varna, Thessaloniki and Durres.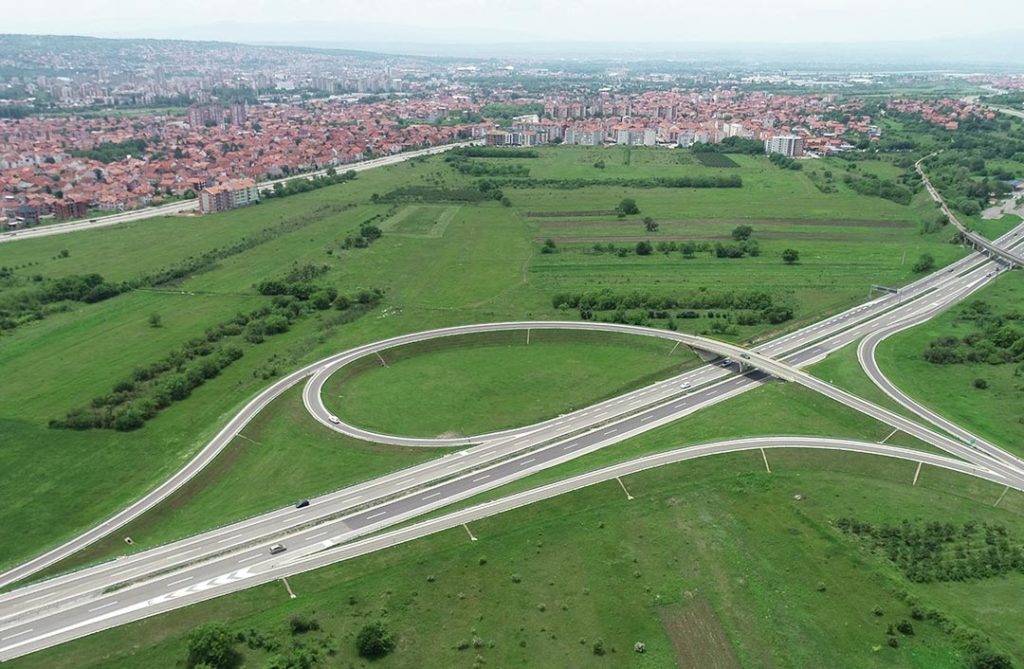 Air traffic interconnection
It is also connected to Europe by air transport. Constantine the Great Airport is the second largest airport in our country. Starting in 2015, when low-cost airlines Wizzair and Ryanair announced their flights, the Niš airport recorded a steady increase in number of passengers. It experienced a threefold increase in passenger traffic and exceeded all records.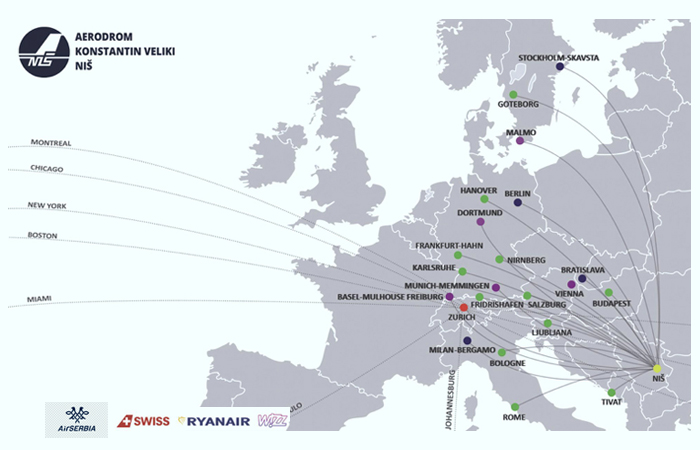 Since July 2019, the national airline Air Serbia is flying from Constantine the Great Airport, which operates to 12 new destinations. By decision of the Serbian Government from July 2019 to June 30, 2023, new flights will connect Niš with the following cities: Nuremberg, Hannover, Frankfurt, Karlsruhe and Friedrichshafen in Germany, Gothenburg in Sweden, Salzburg in Austria, Budapest in Hungary, Rome and Bologna in Italy , Tivat in Montenegro and Ljubljana in Slovenia, etc. With flights to Memmingham, Vienna, Basel, Malmo, Dortmund, Berlin, Bergamo, Bratislava, Stockholm and Dusseldorf, it makes total of 22 European destinations that can be reached from Niš.
Railway network connection of the city of Niš
In addition to excellent road and air traffic connections with other cities in Serbia and Europe, the City of Niš is very well connected with the rail network, both with Serbian and European destinations. Niš is therefore easily accessible from all directions, which represents its immeasurable advantage over other cities. At the intersection of roads, the City of Niš is of interest to both domestic and foreign investors, who, when deciding on the major investment, as an important criterion, specifically point out transport infrastructure, ie road, rail and air links with other parts of Europe and Serbia.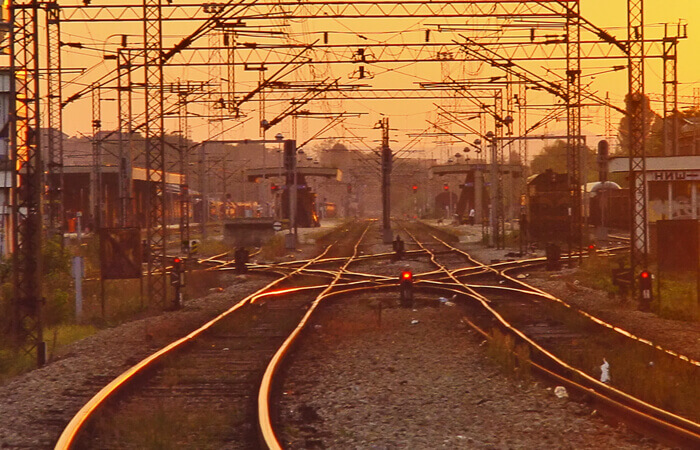 Interested in cooperation?
Your destination for investment.